Emeritus RCSB PDB Leadership
Philip E. Bourne
, Associate Director from 1998-2013, provided direction for the site at UCSD, with a focus on database development, literature integration, and visualization tools.
In 2014, Bourne became Associate Director for Data Science at the NIH
.
From 1998-2005,
Gary L. Gilliland
led the RCSB PDB at CARB/NIST, focusing on the uniformity of PDB archive, archiving legacy materials, and physical distribution of the archive.
Gilliland became the Director of Structural Biology at Janssen Research & Development
.
Dr. Peter Rose, Site Head
Dr. Andreas Prlić, Technical & Scientific Team Lead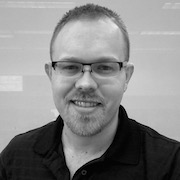 Cole H. Christie, Site Manager
Information about the history of the PDB archive and the RCSB PDB is available in the About Us section of the website and in past publications, including How Community Has Shaped the Protein Data Bank (Structure 2013 21:1485), The Protein Data Bank at 40: Reflecting on the Past to Prepare for the Future (Structure 2012 20:391), and The Protein Data Bank: a historical perspective (Acta Crystallographica 2008 A64:88).