Winter Newsletter Published
01/15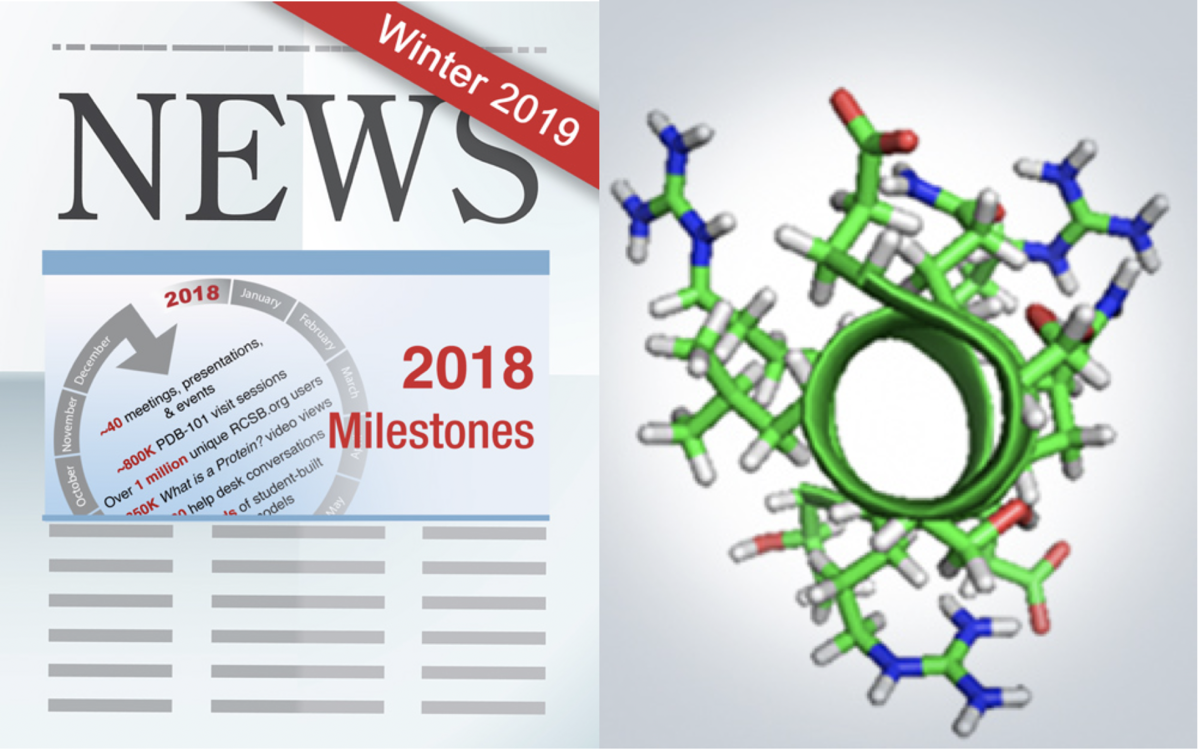 Sign up to receive electronic updates each quarter.
The Winter 2019 issue of the RCSB PDB Newsletter is now online.
This issue reviews 2018 milestones and publications, improved support for XFEL/SFX structures, new PDB-101 resources for exploring Molecular Evolution and Antimicrobial Resistance, and more.
In the Education Corner, Kristen Procko and the BioMolViz Group describe Creating Accessible Tools for Molecular Visualization Instruction.