Summer Newsletter Published
07/08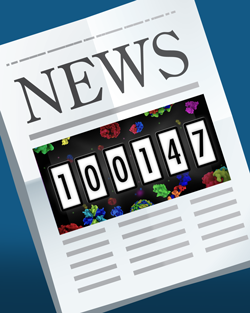 The Summer 2014 issue of the RCSB PDB Newsletter is now available.
PDB Reaches a New Milestone of 100,000+ Entries; the new wwPDB Deposition & Annotation System; RCSB PDB Mobile; a new Molecular Machinery poster; and more.
This issue's Education Corner highlights the results of our High School Video Challenge.
RCSB PDB's Newsletter is published online. Sign up to receive electronic updates each quarter.