Annual Report Published
08/28
Download the 2017 Annual Report (PDF) for an overview of data deposition, query, outreach, and education activities.
This review highlights many RCSB PDB accomplishments, including a look at the global impact of the resource.
These bulletins provide a yearly snapshot of RCSB PDB activities and the state of the PDB archive. This edition is available as a PDF. If you would like a printed copy, please send your postal address to info@rcsb.org.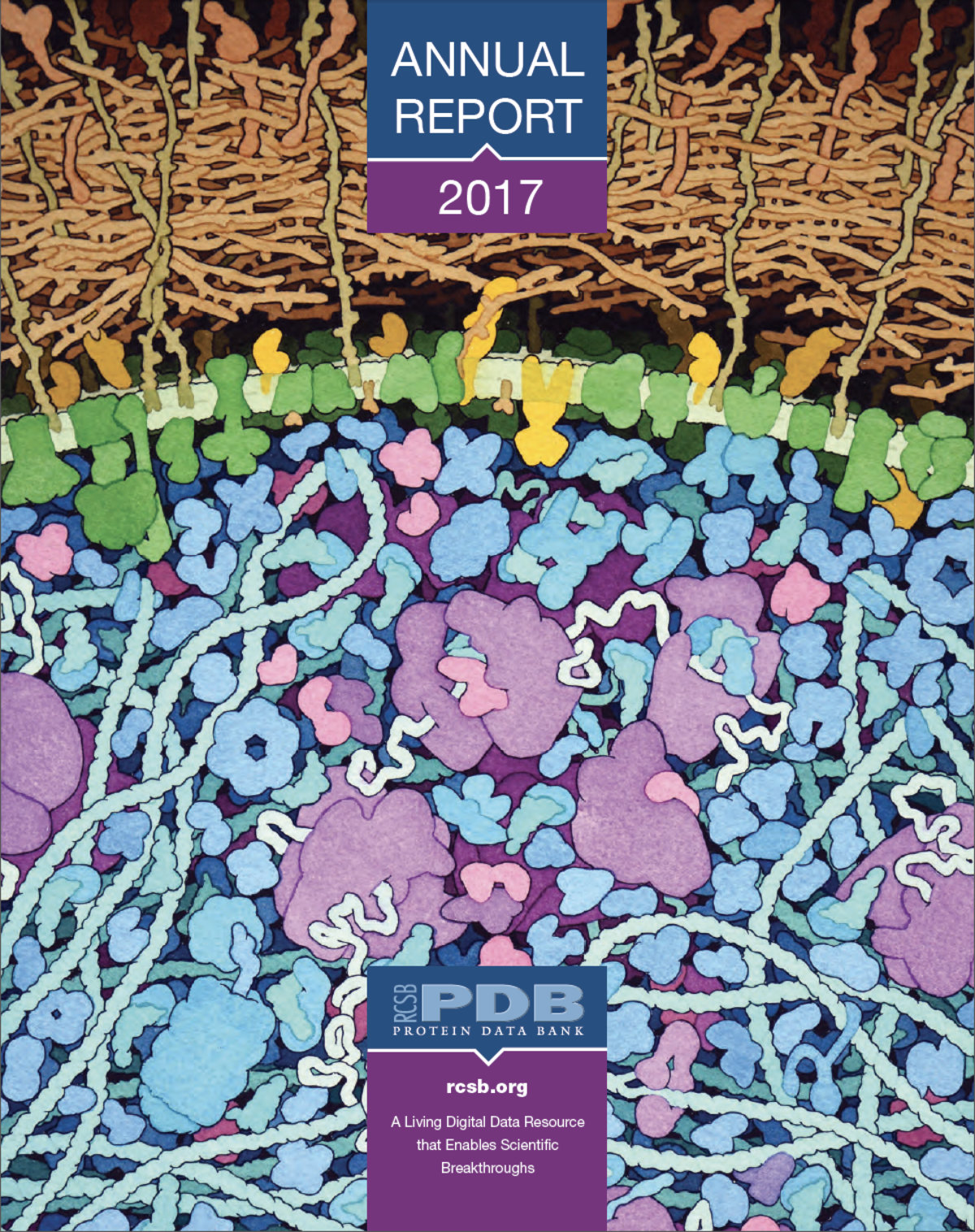 This illustration shows the surface of a
Staphylococcus aureus
bacterium, highlighting the many ways this pathogen evades antibiotics. These include membrane-bound proteins (yellow) that break down beta-lactam antibiotics or expel antibiotics out of the cell, and many diverse cytoplasmic proteins (magenta) that destroy antibiotics or block binding to their cellular targets.