Structural Biology and Nobel Prizes
09/28
The Nobel Prize highlights achievements in physics, chemistry, physiology or medicine, literature and for peace.
Since its inception, many awards have recognized achievements made in molecular biology, structural biology, and related research.
Visit PDB-101 to explore the structures and methods behind these Prizes.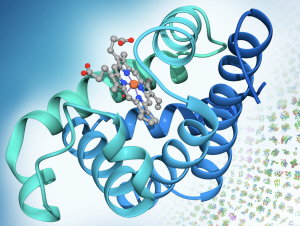 Myoglobin was the first protein visualized in 3D by X-ray crystallography, laying the foundation for a new era of biological understanding. For this discovery, John Kendrew and Max Perutz shared the 1962 Nobel Prize in Chemistry.