High School Students: Submit Videos By April 25
04/15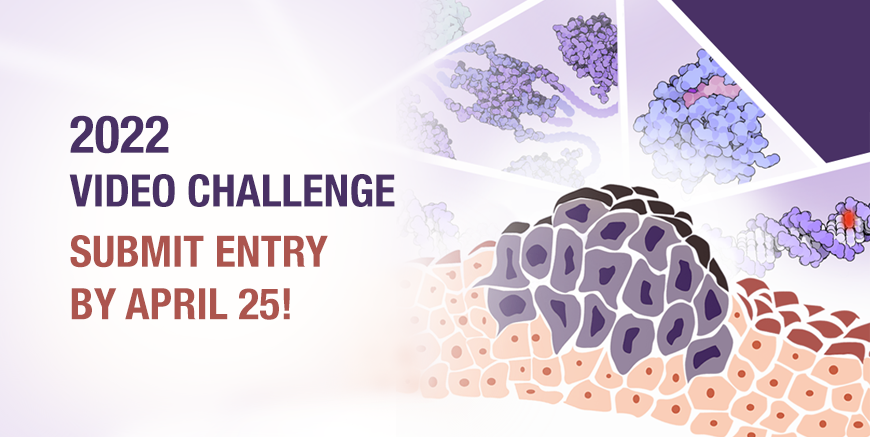 The PDB-101 Video Challenge is a self-guided research project that will help increase awareness about the
Molecular Mechanisms of Cancer
. Submissions are due April 25.
Cells in our bodies are carefully regulated so that they divide, grow, and die according to the best plan for keeping us alive. When they lose these controls, they can grow into deadly cancers. Atomic structures have revealed how cell growth is normally controlled, and how cancer cells circumvent these essential controls.
High school students can help increase awareness by participating in the 2022 Video Challenge for High School Students on Molecular Mechanisms of Cancer.
Submit your entry on or before April 25, 2022. Visit PDB-101 for contest details, resources, guidelines, and the panel of expert judges.