PDB50: Submit Posters by March 15
02/15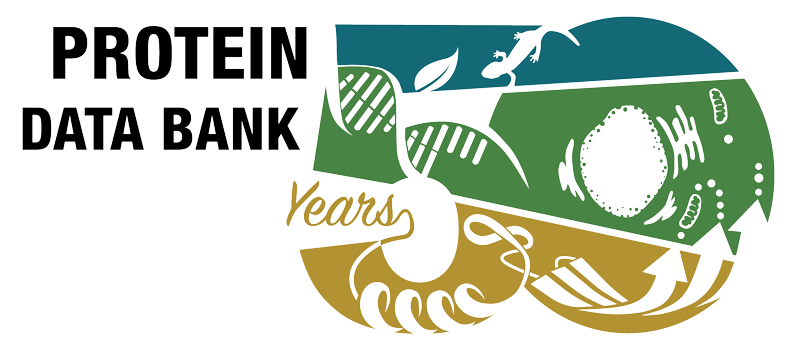 Throughout 2021, the wwPDB will be celebrating the 50th anniversary of the PDB archive.
The inaugural symposium will be held May 4-5, 2021 in an event hosted by the American Society for Biochemistry and Molecular Biology and organized by the wwPDB Foundation.
This celebration of the 50th anniversary of the founding of the Protein Data Bank as the first open access digital data resource in biology will include presentations from speakers from around the world who have made tremendous advances in structural biology and bioinformatics.
Attendees are encouraged to participate in the virtual poster session and exhibition hall. Students and postdoctoral fellows will be eligible for poster awards.
Register and submit abstracts by March 15th, 2021 for reduced rates.
Speakers will include:
Edward Arnold - Rutgers, The State University of New Jersey
Helen M. Berman - Rutgers, The State University of New Jersey and University of Southern California
Thomas L. Blundell - University of Cambridge
Alexandre M. J. J. Bonvin - Utrecht University
Stephen K. Burley - Rutgers, The State University of New Jersey and University of California San Diego
Wah Chiu - Stanford University
Johann Deisenhofer - University of Texas Southwestern Medical Center
Juli Feigon - University of California Los Angeles
Angela M. Gronenborn - University of Pittsburgh
Jennifer L. Martin - University of Wollongong
Stephen L. Mayo - California Institute of Technology
Zihe Rao - ShanghaiTech University and Tsinghua University
Hao Wu - Boston Children's Hospital and Harvard Medical School
The online sessions will take place between 11 a.m. – 4:30 p.m. EST each day. The event will be recorded and made available to registered participants after the meeting.
Sponsorship opportunities are available; please contact the wwPDB Foundation for more information.