Watch Presentations from the May PDB50 Celebration
12/06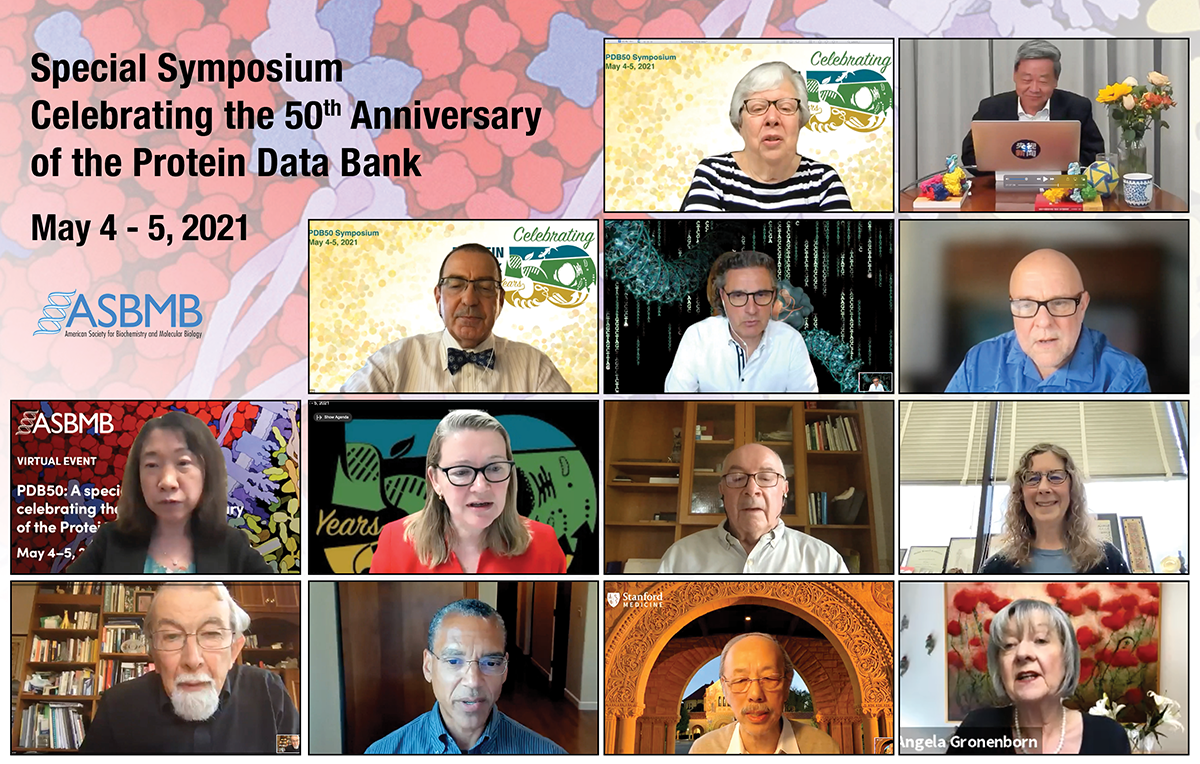 Throughout 2021, wwPDB has been celebrating the 50th anniversary of the PDB archive (wwpdb.org/pdb50).
The inaugural symposium hosted by the ASBMB and organized by the wwPDB Foundation was held virtually on May 4-5, 2021.
Videos of these presentations are now available from wwPDB.org. Watch the full symposium or access individual presentations.
Speakers