Education Corner: Fundamentals of Biochemistry
02/07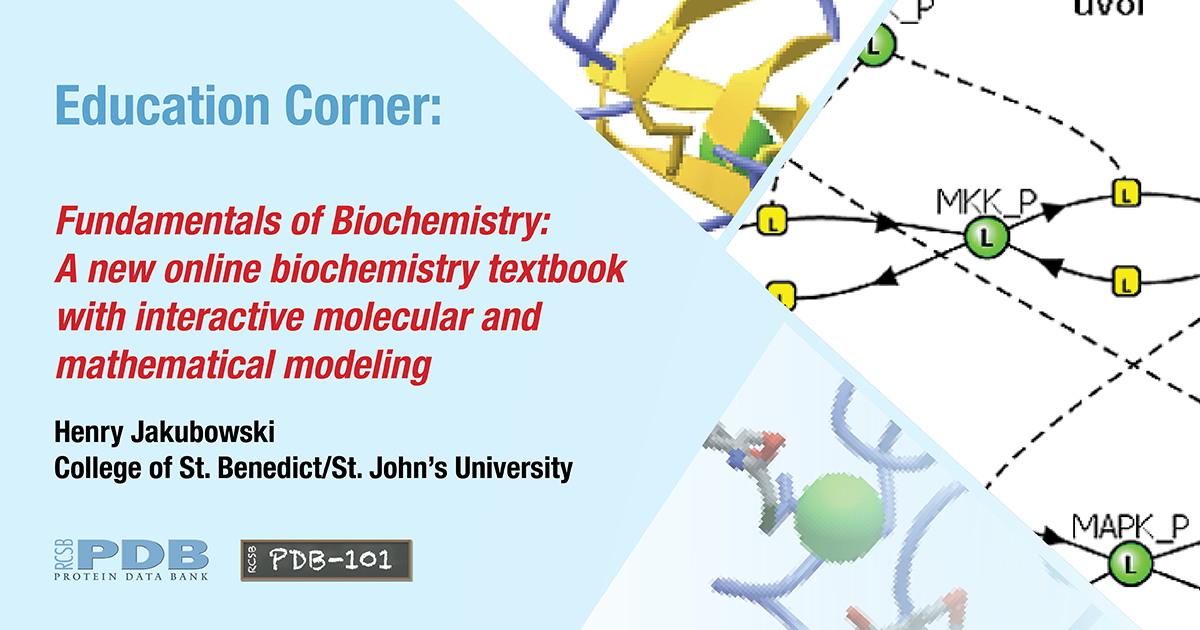 Sign up to receive electronic updates each quarter.
In the Winter 2023 Newsletter, Henry Jakubowski (Professor Emeritus, College of St. Benedict/St. John's University) describes a new online biochemistry textbook with interactive molecular and mathematical modeling.
Fundamentals of Biochemistry is part of the LibreText initiative to provide free online textbooks for all chemistry courses in the undergraduate curriculum.
Other articles in this issue focus on the 1D-3D Group Alignment Viewer; New Video: How Neurons Communicate; and more.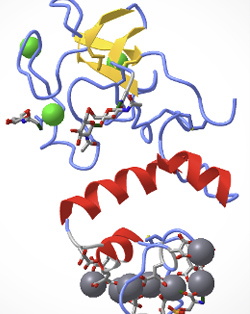 Published quarterly, each
Education Corner
describes of how community members use the PDB and related resources.
Contact
info@rcsb.org
to contribute.