Head Back to School with PDB-101
09/05
PDB-101 is an online portal for exploring the world of proteins and nucleic acids. The diverse shapes and functions of biological macromolecules help explain all aspects of biomedicine and agriculture, from protein synthesis to health and disease to biological energy.
Training materials, such as the Guide to Understanding PDB Data and webinars, are available to help graduate students, postdoctoral scholars, and researchers use PDB data and RCSB PDB tools.
Outreach content, including the Molecule of the Month series and molecular animations, demonstrate how PDB data can be used to understand fundamental biology, biomedicine, bioengineering/biotechnology, and energy sciences in 3D by a diverse and multidisciplinary user community.
Education Materials, such as Curriculum Modules, provide lessons and activities for teaching and learning.
Users can search the website for related materials using molecule name or keyword. The Browse option can be used to explore available PDB-101 resources organized by topics such as the immune system and renewable energy.
Register to receive the monthly Molecule of the Month newsletter or to receive announcements about Training Events.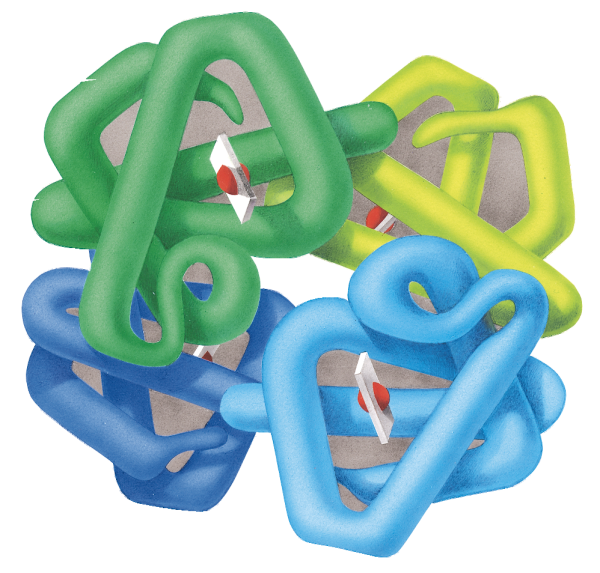 Image of hemoglobin from the Geis Digital Archive. Used with permission from the Howard Hughes Medical Institute (www.hhmi.org). All rights reserved.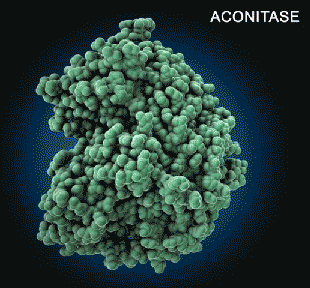 The enzyme aconitase is a key player in the central pathway of energy production. As part of the citric acid cycle, it converts citrate into isocitrate.